The Bangladesh team has a strong combination of consulting and investment management. The team of 7 staff runs many donor funded entrepreneurship programs (Covid w/c relief with banks, B-skillful II) both in-country as well a remotely serving other countries and also provides backoffice services such as investment analysis for others, such as crowdfunding platform PlusPlus.
Through a co-entrepreneurship approach, Truvalu develops pre-growth SMEs to business maturity for economic returns and social impact. Truvalu Bangladesh has provided hands-on mentoring and advisory support to hundreds of SMEs under several blended finance programs and has made private equity investments in 17 SMEs in Bangladesh. Truvalu has so far supported these MSMEs with incubation programs, investment readiness support, business development support, impact management training and financial management coaching.
Just as the other teams, this team also manages an existing portfolio for Truvalu with Classical Handmade Products as the most successful one and they are building a new pipeline. The team in Bangladesh is very experienced in business analysis and financial modelling.
Their advisory services focus on areas as financial management, business planning, operational efficiency, corporate governance, marketing and sales, technological advancement and impact management. Other than these, Truvalu expands the company's business operations by introducing their products and services to local and international networks of clients, business partners (distributors, retail companies), and export partners.
Truvalu is very committed to creating opportunities for gender lens investing in Bangladesh. In 2023 we organized an informative seminar on "Opportunities and Prospects for Gender Lens Investing in Bangladesh" in collaboration with Biniyog Briddhi and with support from the Embassy of Switzerland in Bangladesh. Follow-up activities will take place later this year.
Until now Truvalu has been co-enterprising with:
Classical Handmade Products (CHP) is a handicraft business producing value added goods made from indigenous raw components and leftover fabric. The product portfolio consists of floor covering (rugs), storage (baskets), tableware (mats) and others. The finished products are exported to more than 30 countries. Read the CHP story.
Natural Fibers Coir Limited is one of the country's leading coconut coir processing businesses ith over 10 years of operational history. The company is producing coconut's fiber-based felt matresses & cushions for the local market and coconut coir pith blocks which are exported and used for gardening purposes. Read more about this company TruStory.
Under the B-SkillFUL Program Phase II, Truvalu is extending business development services (access to finance and access to market) to several MSMEs across Dhaka, Savar, Gazipur, Bogura, and Rangpur. 
A program, supported by the Embassy of Switzerland in Bangladesh and implemented by Swisscontact Bangladesh.
Truvalu worked with 56 marginalised MSMEs all across Bangladesh. Read more.
A program, supported by the Embassy of Switzerland in Bangladesh and implemented by Truvalu Bangladesh (in close cooperation with OneToWatch).
Truvalu worked with 33 pandemic affected MSMEs across Bangladesh. Truvalu connects the MSMEs that require financing with partner financial institutions for interest subsidized financing. Read more. 
B-Briddhi is a multi-year public-private development partnership (PPDP) between the Embassy of Switzerland in Bangladesh, Roots of Impact, LightCastle Partners and other stakeholders, including investors, private sector organizations, incubators, and support organizations for impact enterprises. Truvalu provided impact management and investment readiness services to the impact enterprises involved. Read more.
Business Finance for the Poor in Bangladesh
Truvalu Bangladesh (then Agribusiness Booster (AbB) Bangladesh) was supported by DFID's Business Finance for the Poor – Challenge Fund, aimed to increase financial inclusion of local Micro and Small Enterprises by catalyzing and fostering innovations in lending products and delivery channels, and stimulating effective BDS. See more here.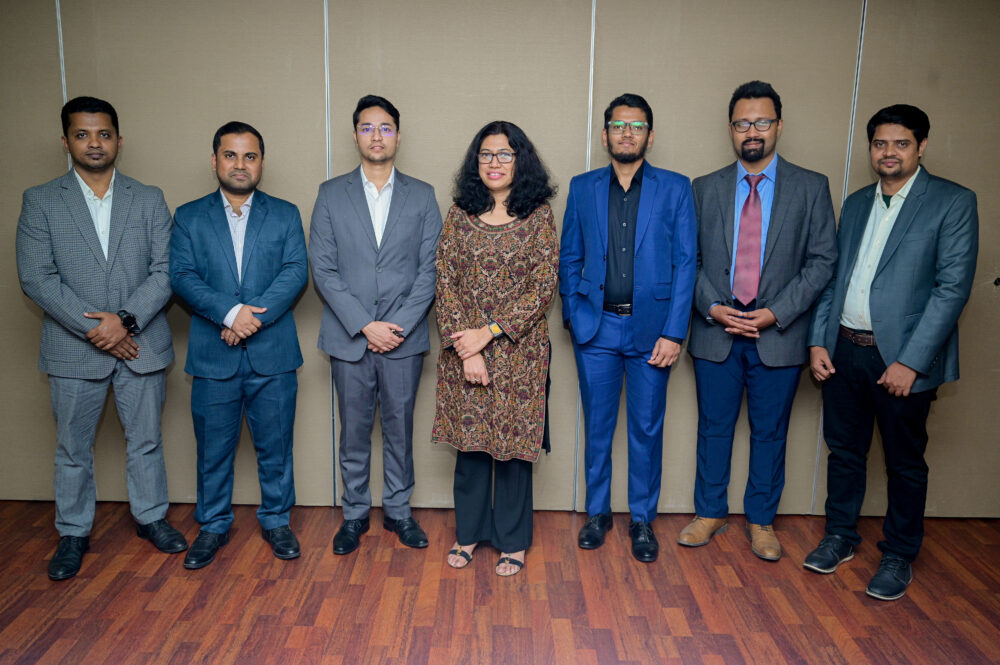 Truvalu Bangladesh is located at House 16 (1st Floor), Road 30, Gulshan 1, Dhaka 1212, Bangladesh.