Truvalu Kenya is a subsidiary of Truvalu B.V. and acts as the Investment Manager to Truvalu's equity and debt investments in Kenya. Currently, Truvalu Kenya manages Truvalu's investment portfolio in Kenya with about € 3M of capital under management.
Truvalu Kenya works with agri SMEs to help entrepreneurs scale their businesses through co-entrepreneurship by providing:
Capital financing
Business development support
Strategic coaching
Access to networks and markets
Access to knowledge and technology.
Until now Truvalu is co-enterprising with the following Kenyan companies:
Is a grower, processor and exporter of Kenyan horticulture produce. Founded on the principle of sustainability. Goshen has made strides to become a preferred and reliable supplier of produce both locally to the Kenyan market and internationally (Europe and Middle East). Read the Goshen story.
Is a waste-to-value company. They use a proprietary innovation to recycle organic waste into high- protein animal feed & organic fertilizer using the black soldier fly. Ecodudu harnesses insects (nature's recycling agents) to manage waste, generate protein and conserve the environment. Read the complete story.
is an agri-circularity company, specializing in macadamia processing. The company upscales by-products (macadamia shells) together with those sourced from existing macadamia processors in Kenya as Climate Smart biomass (alternative for fossil fuels). The undersize nuts are upcycled to macadamia oil, an ingredient in the cosmetic industry around the world.
Is the leading soybean trader in Kenya and  a processor of high quality animal and human nutrition soybean value added products i.e. crude oil, soy meal, protein concentrate, renewable industrial products, and an array of other staple foods for human, animal nutrition and aquatic life growth. The company sources soybeans directly from a network of smallholder farmers in Western Kenya and Uganda. Read more.
is a leading producer and supplier of high-quality vegetables, fruits, and herbs seedlings in Kenya. GrowPact guarantees farmers a good start with healthy seedlings free of disease, which translates to a great finish. GrowPact does not only support production of high health seedlings but also supports farmers with on site technical knowledge needed to grow healthy crops that will translate to increased yields of high standards. 
is a FinTech startup, which has developed an 'Order now, Pay later' IT platform. It is among the first 10 licensed Digital Credit Providers by the Central Bank of Kenya. The platform enables a fully automated AI-based Know Your Customer process and credit rating, and captures the order between buyers and sellers. It automatically offers a suitable credit plan to the buyer, reducing the cost and risk of providing small loans and enables the scaling of the model to millions of small businesses. Sevi contributes to financial inclusion, with a strong focus on female entrepreneurs.
Maarten
Moved to Kenya in 2021 as the Managing Director for Truvalu Kenya. Maarten has worked for over eight years with Truvalu, initially as an investment officer in the Netherlands. 
Jesee
Joined Truvalu in 2016 and currently works as a Senior Business Acceleration Expert responsible for the sourcing and selection of new investee companies.
Lynn
Joined Truvalu Kenya in July 2022 as a Business Developer responsible for co-developing and implementing commercial strategy for Truvalu Kenya and generating additional revenue streams in existing and new markets.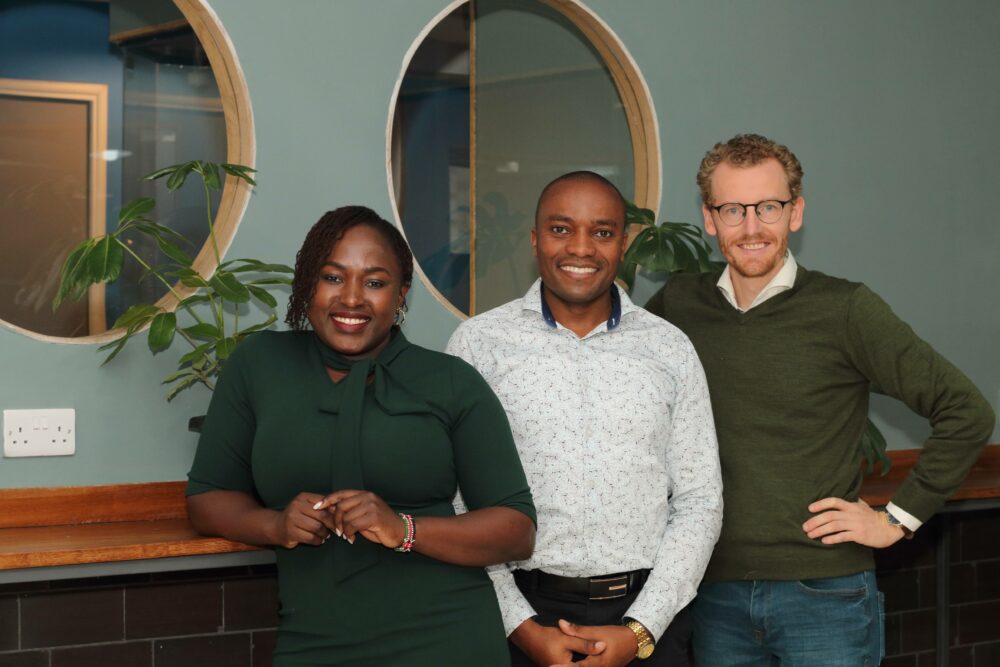 Truvalu Kenya is located at Westside Towers, 3rd floor Shiriki House, along Lower Kabete road in Nairobi, Westlands, an affluent mixed-use commercial and residential neighborhood.